Yvonne Marie Zima born January 16, 1989 is an American actress. She is best known for her role as Daisy Carter on The Young and the Restless.
Contents
* 1 Early life
* 2 Career
* 3 Book
* 4 Filmography
* 5 Awards and nominations
* 6 References
* 7 External links
Early life
Zima was born in Phillipsburg, New Jersey. Her surname means "winter" in Polish and comes from her paternal grandfather, who was from Poland. Her older sisters Madeline and Vanessa are also actresses.
Career
In films, her breakthrough came when she appeared as Geena Davis' daughter "Caitlin" in the film The Long Kiss Goodnight.
She began playing her contract role of Daisy Callahan on The Young and the Restless on October 30, 2009 and remained with the show until May 5, 2010 when the character fled town with her twin brother Ryder Callahan (who later returned). On October 28, 2010 Daisy came back, but this time as Daisy Carter and also pregnant with "Daniel's" baby.
Book
Zima completed a novel when she was sixteen titled The Rise and Fall of a Deliberate Weirdo.
Filmography
Year↓ Title↓ Role↓ Notes
1993 Roseanne Girl in Lunch Box (uncredited) Episode: "The Driver's Seat"
1994–2000 ER Rachel Greene 22 episodes
1995 See Jane Run Lisa Klinger TV movie
1995 Heat Hostage Girl
1996 Bed of Roses Young Lisa
1996 Executive Decision Little Girl
1996 Long Kiss Goodnight, TheThe Long Kiss Goodnight Caitlin Caine
1996 Christmas Every Day Sarah Jackson TV movie
1997 'Til There Was You Gwen, age 7
1997 Dead by Midnight Kelly Ellis TV movie
1998 Rose Sisters, TheThe Rose Sisters
1999 Chasing Secrets Jo Ann Foley (age 7) TV movie
1999 Storm Catcher Nicole Holloway
1999 Seven Days Amanda Episode: "For the Children"
2000 Father's Choice, AA Father's Choice Chris McClain TV movie
2000 Love & Sex 9-year-old Kate
2009 Intersect Lucy Short film
2009 Surrogate Marian
2009 Love Hurts Andrea
2009–present Young and the Restless, TheThe Young and the Restless Daisy Carter 58+ episodes
2010 Absent, TheThe Absent Katie Anderson
2010 Meeting Spencer Sophia Martinelli
2010 You, Only Better... Suzy Jr. Completed
2010 Career Virgin Ingrid Post-production
Awards and nominations
She was a consecutive three times nominee for the Young Artist Award at the Young Artist Awards:
* 1995 for Best Performance by an Actress Under Ten in a TV Series for ER (1994).
* 1996 for Best Performance by a Young Actress in a TV Drama Series for ER (1994)
* 1997 for Best Performance in a Feature Film by an Actress Age Ten or Under for The Long Kiss Goodnight (1996).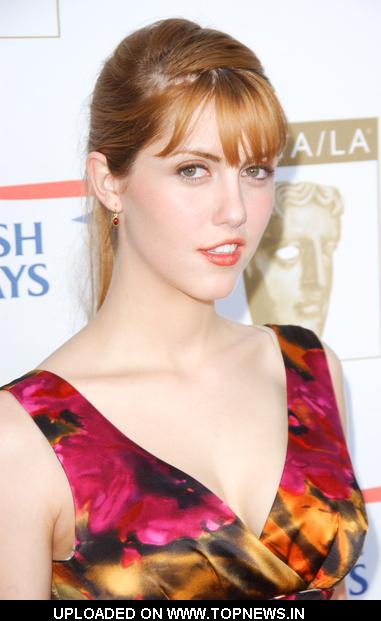 yvonne zima
yvonne zima
yvonne zima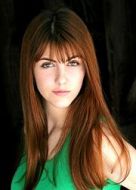 yvonne zima
yvonne zima
yvonne zima
yvonne zima
yvonne zima
yvonne zima
yvonne zima